About Us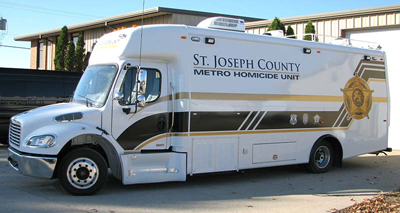 Located in Elkhart, Indiana, American Custom Vehicles, LLC. is a premier builder of custom vehicles in a variety of categories such as:
Commercial Van
Command Unit
Mobile Medical Van
Specialty Medical Vehicle
Mobile Bank
Mobile Classroom
Mobile Showroom
Mobile Workshop
Police Vehicle
Mobile Pathology
Limos
Mobile Office
Executive Travel
Luxury Travel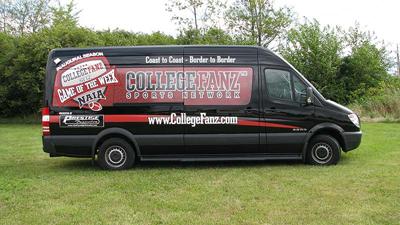 Whether you need the perfect vehicle for tailgate parties, a mobile command unit or just about any other use you can imagine, our team of skilled engineers and designers are ready to take on the challenge.
At American Custom Vehicles we don't try to sell you something we've already done. We actually listen to your needs and concerns, then design a custom vehicle that does exactly what you want.
The business philosophy of American Custom Vehicles is, "We don't want to be influenced by anyone else's designs. We will adapt ideas and concepts from other industries and cultures then blend them with our own ideas." Our motto is, "Driving Toward Perfection™." We do not copy other manufacturer's designs. We believe that our future rests in being unique.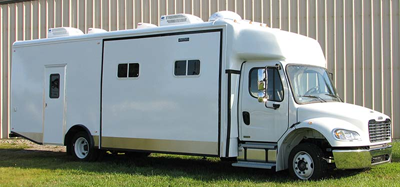 American Custom Vehicles recently started building bodies on cab and chassis to fill the quality needs of many of our commercial customers. The lightweight design of these bodies is so unique we've applied for a patent. And our work with the Daimler Sprinter Van chassis conversion is world renown.
Many of our business and individual clients have been with us for decades. They stay with us because they realize quality and dependability make the difference. Whether you are in the market for your first custom vehicle or you purchase fleets for your company, you will find the knowledgeable staff at American Custom Vehicles ready to serve. Call or email us today! 866-848-1775